Greek Feast - With The Greek Ambassador

At last we are back to 'normality'
Chef Avshalom Atias was certainly inspired by Greek gastronomy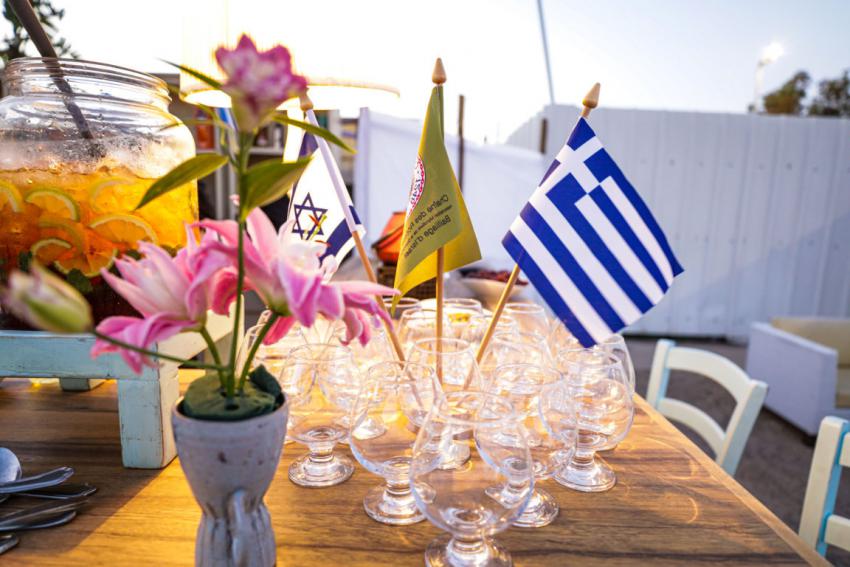 Getting back to normality after the most peculiar time we are trying to return to our regular routine: to meet, celebrate and enjoy life under new rules and restrictions.
In conjunction with His Excellency Panayotis Sarris, Ambassador of Greece to Israel, the Bailliage sent an invitation to its members and the Embassy staff to an evening enjoying the culture of Greek cuisine.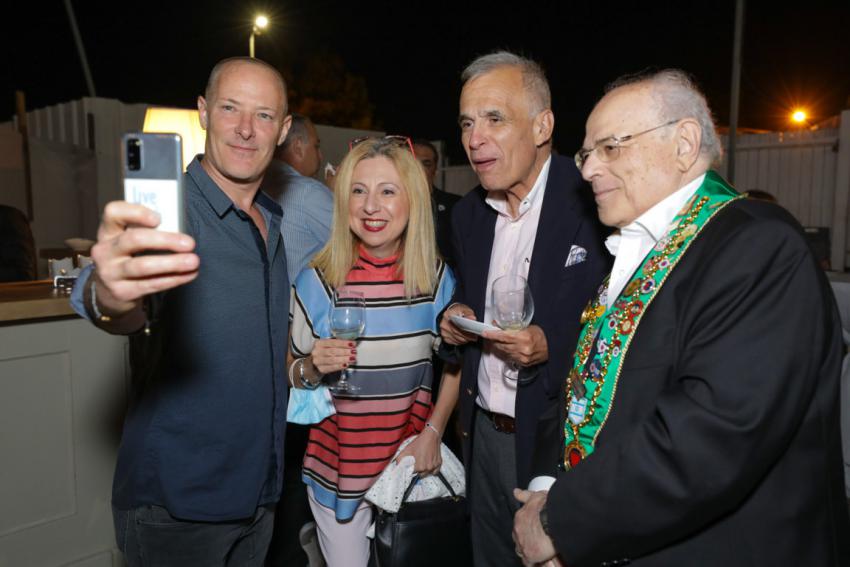 The event took place at Avsha (www.avsha.co.il/en) in the Emek Hefer Industrial Park. On arrival everyone's temperature was checked, masks and gloves issued. Sitting outside in the fresh air while observing social distancing, the Chaîne rules of friendship were maintained. With Greek music playing, good food and good wine was enjoyed. Guests joined in with Greek dancing.
We were delighted to welcome many specially honoured guests including our four most generous sponsors. As well as His Excellency the Ambassador, it was a great pleasure to greet Konstantinos (Kostis) Daskalopoulos, Head of Office for Economic Diplomacy at the Greek Embassy.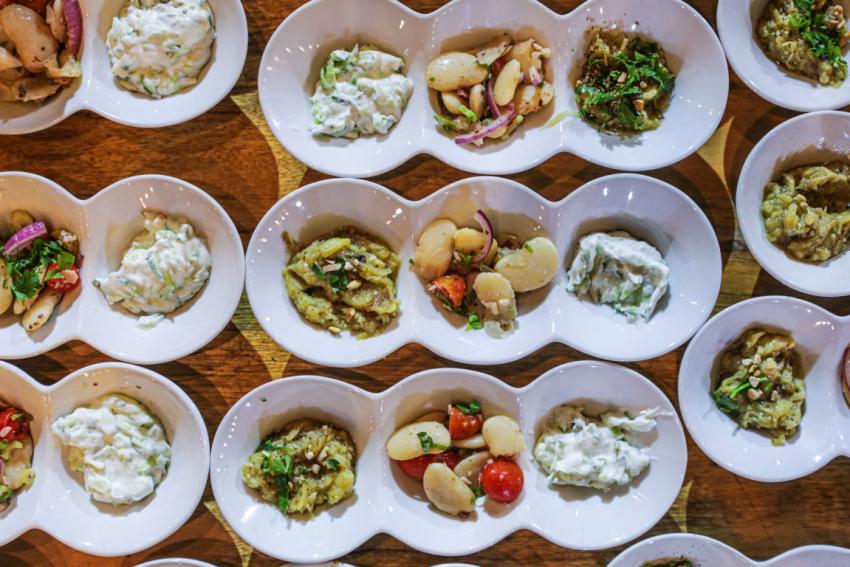 During the reception service staff circulated with delicious traditional Greek pass-arounds and offered a taste of wines from the Roussas Winery as well as Extra Virgin Olive oil and olives.
After we all sat down for dinner His Excellency the Ambassador and I formally greeted everyone. Adam Montefiore, a well-known oenologist and Jerusalem Post journalist, talked about Greek wines followed by a short lecture on Greek gastronomy by Menahem Tiano, Bailli Délégué Honoraire and former Greek national.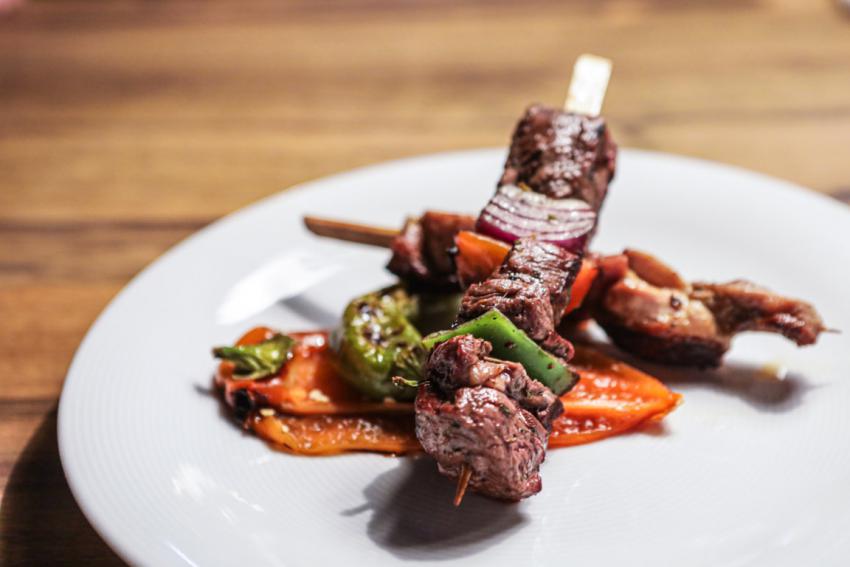 Chef Avshalom Atias was certainly inspired by Greek gastronomy to create authentic dishes. Everything was prepared in an outside kitchen with each table having its own waiter enabling food and wine to be served individually.
MENU
Grilled sea bream
lemon aioli, tomato, bed of green herbs
Alpha Estate Malagouzia
Chicken souvlaki, entrecote souvlaki
hot grilled peppers
Homemade kebab Greek-style
lamb rib on the grill, olive oil, rosemary, oregano
accompanied by a selection of salads
Alpha Estate Axia (50% Xinomavro/50% Syrah)
Desserts
Cheese pastry, kosher-style with honey
Cinnamon-flavoured loukoumades (Greek doughnuts) in honey
Kaimaki yogurt ice cream kosher-style
berry syrup and almond
flavoured with Greek mastiha liqueur
Samos Grand Cru Dessert Wine
Having suggested the best pairings, the Embassy contributed the wines, ouzo and essential Greek products. Many were flown in early that morning: wine; fresh fish; olive oil; olives and other key ingredients. Wow!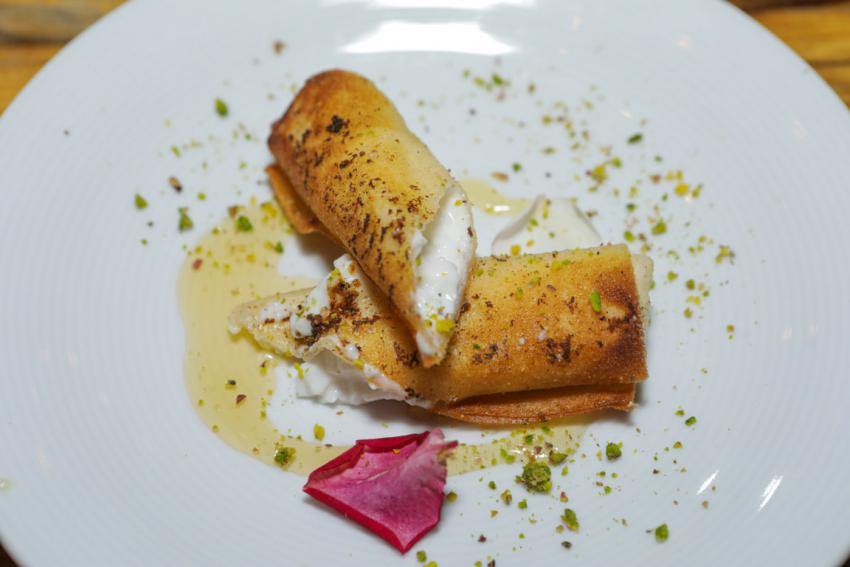 Much appreciation was given as we acknowledged the help and effort of Kostis and his team whose exceptional effort made this event happen! We eventually managed to tear ourselves away from such an excellent evening declaring that 'No virus will beat us'!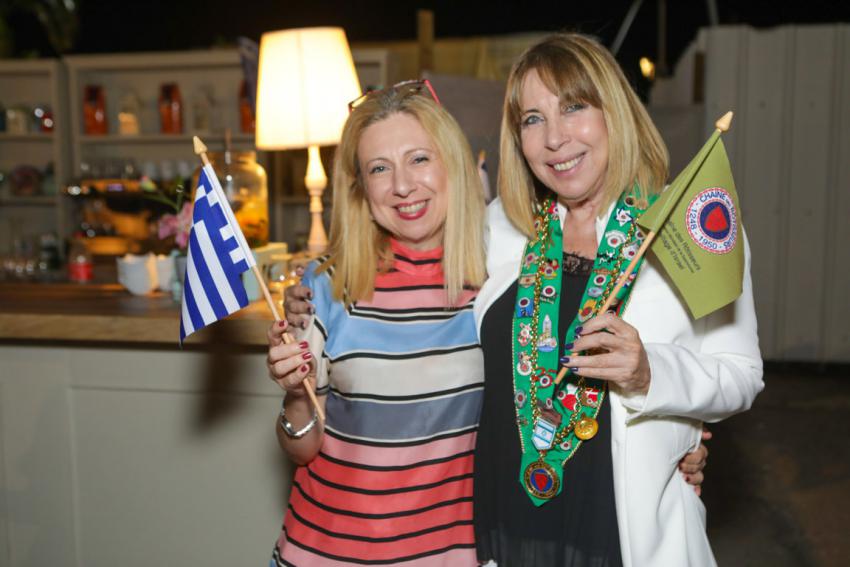 Tami Lancut-Leibovits
Bailli Délégué